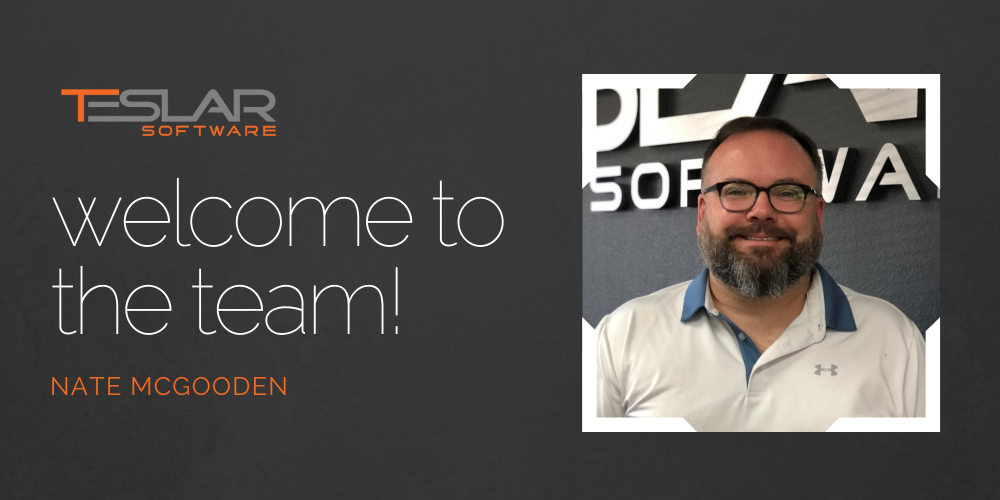 Please join us in welcoming Nate McGooden to our Education & Development team as the newest Training Specialist!
Nate joins us with several years of experience as a training manager for a Fortune 500 company, providing a variety of different trainings and mentorship for new hires. In his role here at Teslar Software, Nate will work alongside our Education & Development team to provide training for our new and existing clients as well as new teammates. We chatted with Nate and asked him a few "getting to know you" questions to help us get better acquainted:
What's your favorite movie or book?
Fox & the Hound. The movie tells a similar story that happens in real life. Two characters who aren't supposed to like each other, but they become friends. They have their struggles, but in the end friendship/love wins. Todd and Copper save each other's lives.
Currently I'm reading the Mitch Rapp series by Vince Flynn.
What's something—big or small—that you're really bad at?
Hearing out of my left ear. My eardrum burst when I was a kid and now my ear rings all day every day. I had a hearing aid, but it got lost in my truck. I'm not sure if it blew out of the window while I was driving, or if it's hiding really well in my truck.
What's something—big or small—that you're really good at?
I'm not sure I'm "really good" at these, but I started learning how to make adult beverages and smoking meat during the Covid lockdown.
If you could only eat one item for every meal for the rest of your life, what would it be?
Pizza
We are excited to have Nate on the Teslar team!