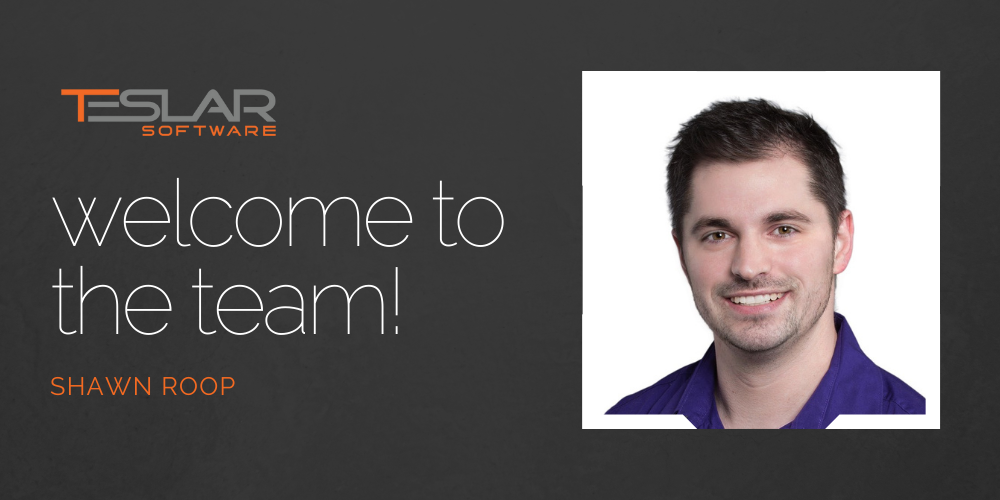 Please join us in welcoming Shawn Roop to our Support team as the newest Support Engineer!
Shawn joins us with experience in the banking industry and is excited to transition his expertise into a technology-focused career. His role here at Teslar Software will be to support our clients by diagnosing and resolving software-related issues and errors. We chatted with Shawn and asked him a few "getting to know you" questions to help us get better acquainted:
Are you a morning person or a night owl?
Night owl, for sure. I have always despised mornings so staying up late has always been preferred for me.
What's your favorite thing to do on the weekends?
Golf, watch football, and play in the yard with my kids.
What's the top destination on your must-visit list?
New Zealand. The teenager in me wants to see all the places where Lord of The Rings was filmed, but I want to visit because of all the landscapes that are within the country.
Do you have any hidden talents or hobbies?
I have been playing the drums for 17 years. I originally began playing guitar, but I broke my arm, so I was away from it for a while. I played drums at a friend's house and developed a natural ability to play and just went from there. I played at church for a while but mostly just played music with my friends at one of our houses. My favorite genres are punk, rock, and metal. I certainly cannot play everything, but the more challenging the song, the more I want to play it.
We are excited to have Shawn on the Teslar team!