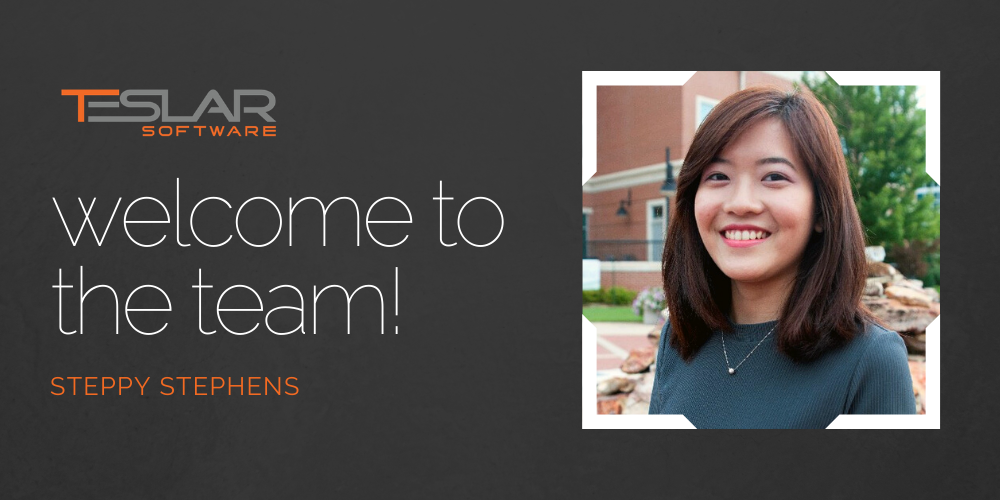 Please join us in welcoming Steppy Stephens to our Support team as the newest Support Engineer!
Steppy is a University of Arkansas graduate who joins us with experience in customer relations as well as multiple roles in the banking industry. Her role here at Teslar Software will be supporting our clients by diagnosing and resolving software-related issues and errors. We chatted with Steppy and asked her a few "getting to know you" questions to help us get better acquainted:
What's one of your favorite memories from the past year?
I went to a BlackPink concert with my husband in Duluth, GA and I also got to see my parents for the first time in 6 years for my graduation.
What's the best place you've traveled to?
Nationally, I would say Chicago, IL. Internationally would be Da Nang, Vietnam.
What's your most-used productivity hack?
A planner and this time management trick: Set A, B, C goal. A is what you have to do, B is what you need to do, C is what you want to do.
What's your favorite TV show—the one you're always watching on repeat?
The one and only: Friends.
We are excited to have Steppy be a part of the Teslar team!