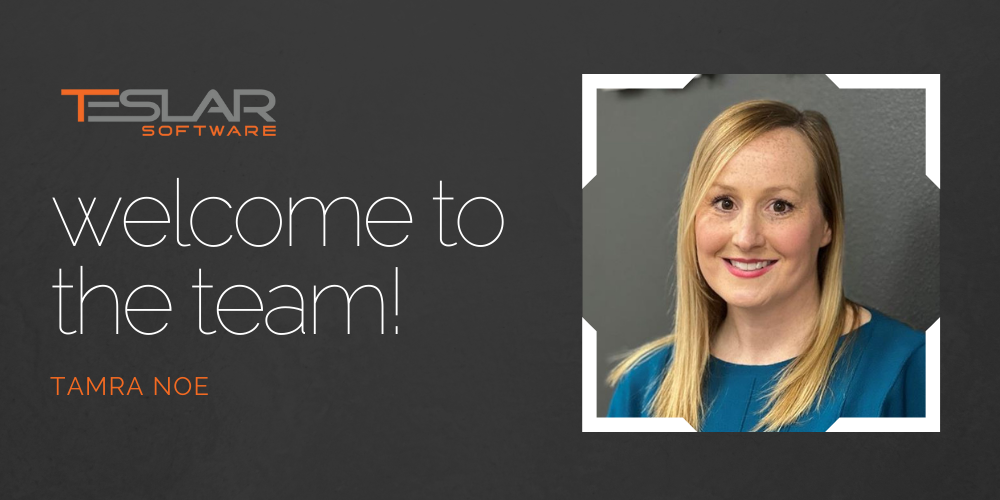 Please join us in welcoming Tamra Noe to our team as the VP of People!
Tamra joins us with 22 years of experience in the banking industry, with 20 years in various HR leadership roles, including product/program management and HR technology.
In her role here at Teslar, Tamra will lead all HR functions to help reinforce our culture and maintain an environment that is meaningful, equitable, and enjoyable for all team members.
We chatted with Tamra and asked her a few "getting to know you" questions to help us get better acquainted:
What's your favorite season?
I love Fall and Spring, but if I had to choose, it would be Fall. I love the changing colors and cooler temperatures – not too cold and not too hot.

Do you like traveling?
Yes, I love traveling. My list of places to see is still longer than it should be, but the best place I've been so far would be any beach in the Caribbean.

If you could snap your fingers and become an expert in something, what would it be?
Languages, so I could be fluent in most commonly used languages around the world.

If you could only have three apps on your smartphone, which would you pick?
Spotify, Amazon, and Instagram
We are excited to have Tamra on the Teslar team!