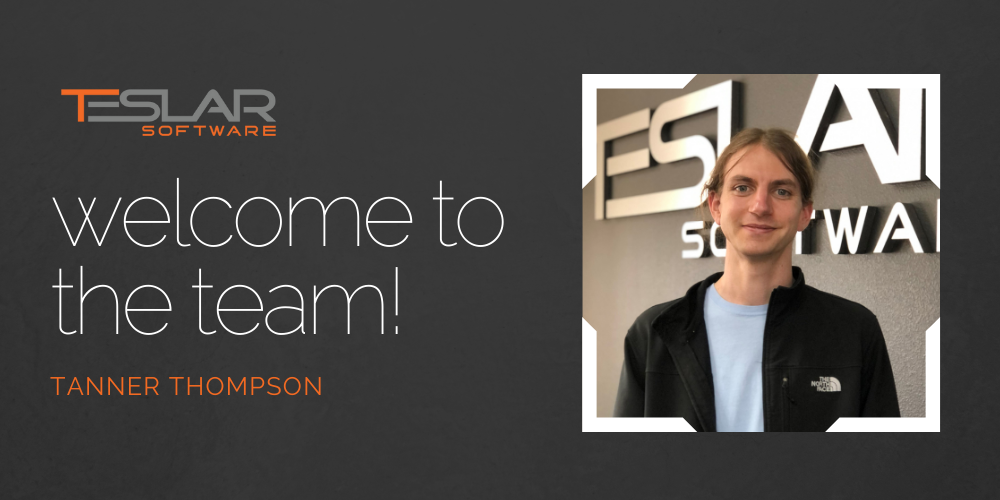 Please join us in welcoming Tanner Thompson to our Support team as the newest Support Specialist!
In his role here at Teslar Software, Tanner will support our clients by diagnosing and resolving software-related issues and errors. We chatted with Tanner and asked him a few "getting to know you" questions to help us get better acquainted:
When you were a kid, what did you want to be when you grew up?
At some point, I wanted to be a film director as a kid.
Are you an introvert or an extrovert?
I like to think I'm an "omnivert", but realistically I probably lean introvert.
What's your favorite way to unwind after a busy day?
Listening to records and playing video games are usually the move.
What's your go-to karaoke song?
This Must Be the Place by the Talking Heads is the go-to!
We are excited to have Tanner on the Teslar team!