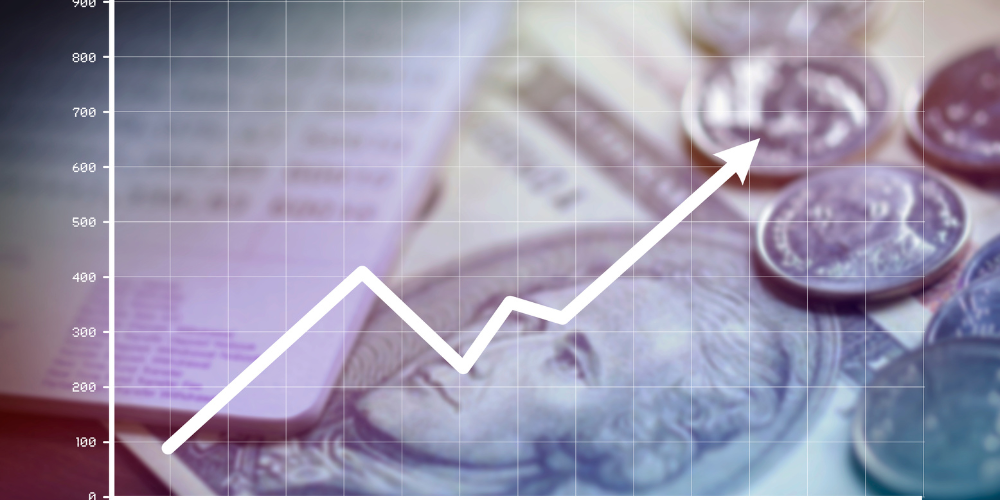 With tightening margins, inflation, and high interest rates, community bankers face not only a challenging lending environment, but also a battle to sustain deposits. Customers are more knowledgeable than ever and are prepared to shop across multiple channels to find the right fit for their deposit needs. So how can community financial institutions look to compete with larger banks and credit unions to attract those customers?
Bring Your Personal Touch to the Digital World
While big banks have access to more liquidity and economies of scale, community institutions have a long history of providing a personalized touch. Community bankers aren't serving strangers: they are serving fellow community members whose names and needs they know. And historically that has been enough to retain a competitive edge.
Now, as depositors face rising costs due to inflation, motivating customers to deposit with your institution is not so simple. Customers are shopping for better rates and a simplified application process. At CitiBank, for example, customers can get a 4.35% APY by opening a savings account, and they can open that account in about 30 seconds through CitiBank's website.
With so much information right at the customer's fingertips, community bankers must make sure their name isn't lost in the noise. This means honing your search engine optimization (SEO) strategies to ensure your name is appearing alongside competitors in prospective customers' search results. If the only information a prospective customer encounters is the flood of information big banks publish, they are going to go with the big bank.
When prospects do arrive at your page, that page should be up-to-date with your current information, including any attractive rate changes or incentive programs. The page should also clearly communicate the story of your team's personalized approach to customer relationships.
The next step is making it easy for a customer to open an account with you.
Simplify the Application Process
Today, the average attention span is just above 8 seconds. Fewer customers are walking into a physical location to open an account. If a customer encounters technical difficulties, long wait times, or any other sort of friction during the application process, they may walk away, and there is no guarantee they will return to your institution. That's why Teslar over the past few years has dedicated our time and resources to simplifying the application process and enhancing the customer experience.
Community bankers must look to remove those barriers and to simplify the application process. This means a website that is up-to-date and user-friendly, but it also means making it easy for the customer to begin the application process online. This comes with its own difficulties: opening accounts requires customers to submit private data and upload necessary documents. Big banks have the resources to build those solutions in-house, but the development process for such features is expensive and requires a specialized skill-set. In order to compete with the economies of scale utilized by big banks in leveraging such technology, community institutions must look to form partnerships with competent vendors who offer those features at a realistic price-point.
Strategic partnerships with key software vendors will allow community bankers to focus on what they do best: personalizing their customer's experience.
Maintain Your Personalized Touch Through Community Involvement
Sometimes, the old ways are the best ways. Community bankers must continue to leverage their competitive advantage, which is their ability to connect with their local communities. During this time of high inflation, many community members are struggling.
Community bankers can continue to step into this gap with community based initiatives such as food drives, sponsoring local teams, or school-supply drop-offs. These programs don't have to be expensive to be effective, but by taking the reins on such initiatives, community bankers can continue to foster that relationship with their communities.
When leading such efforts, it's important to maintain a strong presence on social media (Instagram, TikTok, Snapchat, Facebook) to raise awareness of those initiatives. One platform isn't enough–Facebook tends to appeal to an older demographic, while Instagram is essential for engaging Gen Z customers. Again, customers need access to your information to become involved, and utilizing multiple platforms is the best way to engage customers across various demographics.
Despite the difficulties of the current landscape, community bankers do have options to maintain or even grow their deposit accounts. Through strategic partnerships with trusted vendors, a strong online presence, and the appeal of their personalized touch, community bankers can continue to attract customers searching for the right fit for their deposit needs.
If you want to see Teslar's Deposit Account Portal in action, or to learn about any of our other solutions to help digitize deposit or loan processes, please don't hesitate to reach out. You can call me at 479-347-4026, or you can email me at Zach@teslarsoftware.com.