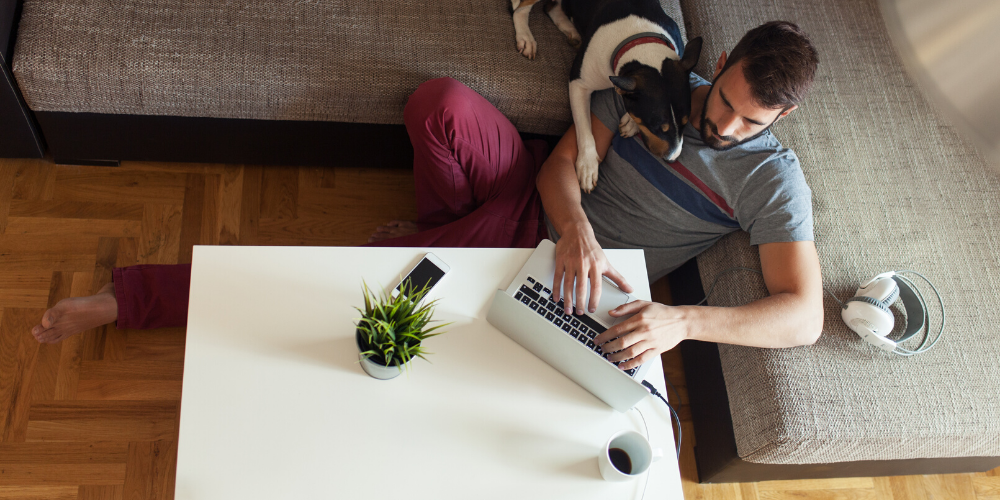 Many organizations have feared a work-from-home model for years, worrying about the risks that come with more distractions, less accountability, and less productivity for employees, but the COVID-19 pandemic has forced many organizations to adopt work-from-home procedures despite their apprehension. However, many have found their fears put at ease—this actually works. Not only do employees have more free time, lending way to better quality of life, and get to work in sweatpants, but they're doing it with just as much, if not more, productivity. Many predict that working from home is here to stay.
In a recent CNBC article, Samantha Charleston, VP of Human Resources at Newell brands (parent company to Sharpie, Coleman, Rubbermaid, and Crock-Pot) said, "In some cases, productivity has accelerated. A benefit of the new situation is it has given employees an outlet to try new things, think differently, share ideas and find solutions."
CNBC also reports many technology, financial services, and insurance companies, among other industries, are choosing to keep employees at home even after their states begin to open back up with limitations.
A lot of companies seem to be in no hurry to get their offices back to full capacity. Some are waiting for more reliable COVID-19 data or treatments, some are concerned with childcare options as schools and many summer programs are likely to stay closed, and a number of other reasons. Some are allowing limited staff in the office, staggering employees, or leaving the choice up to the individual. A large variety of approaches are being made regarding the safe return of employees.
Greg Montana, Chief Risk Officer at Fidelity National Information Services told CNBC that while he doesn't anticipate this setup lasting forever, he also doesn't think the pre-covid days of tight office quarters will ever return.
Now that many employers have been forced to explore new remote ways of operating, they have also seen how utilizing remote employees can expand talent networks with minimal costs—they can increase talent networks on a national or even global scale and eliminate relocation costs. Also noted, we may also see a shift in business travel and sales relationships. With the utilization of Zoom and Microsoft Teams and virtual conferences, businesses may reconsider the necessity of their previous frequency of travel.
Only time will tell just how much the COVID-19 pandemic will change the trajectory of the workforce. Some changes will last a lifetime, some maybe just a year or two. Some things may return to normal immediately.