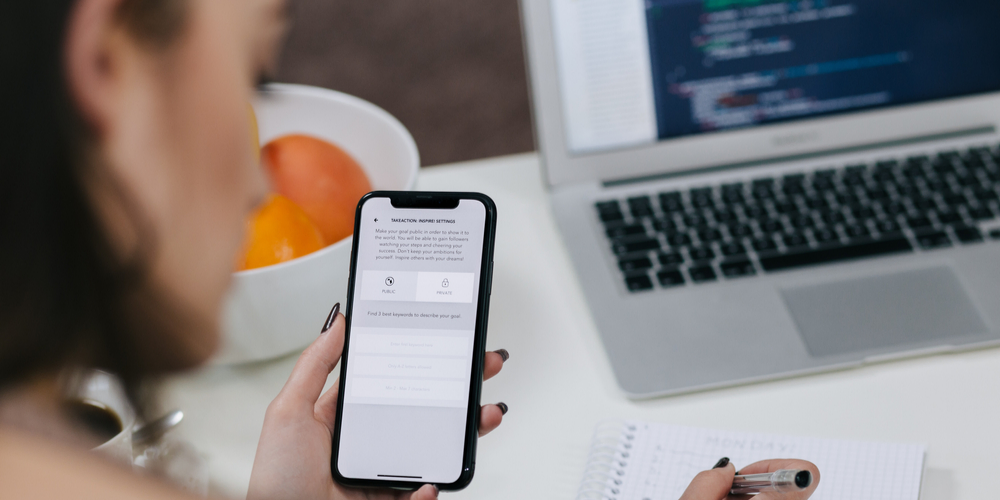 In our ever-evolving world of technology, we feel the need to be connected All. The. Time. We also say things like, "Let's unplug for the weekend" or "I won't look at social media for 24 hours". However, when we are on the go, we still want to feel connected to the world and our inner circle. That's where our mobile devices come into play, but with great power comes an even greater responsibility! We should think of our personal information like money, and we should value it and protect it. So, as we continue our theme of becoming more cyber aware throughout National Cybersecurity Awareness Month (NCSAM), we will be talking about how you can keep your devices and information safe when you are on the go.
Most of us have our entire lives on our phones, right? Pictures, emails, contacts (do we even know anyone's phone number by heart anymore?), our mobile wallet, and so much more! Why wouldn't we do everything possible to keep our information safe? A good starting point is setting a strong pin or password on your phone, tablet and laptop. This is going to be a good first line of defense if your ever lose your device or if it's stolen. If you are in need of some strong password inspiration, check out this helpful article.
For those of us that don't have an unlimited data plan - 🙋 - we are constantly looking for a Wi-Fi hotspot when out and about. This could be at your favorite coffee shop or go to lunch spot, but the truth is - public wireless networks and hotspots are not secure. So, if you must connect to a public Wi-Fi, avoid logging in to accounts that hold sensitive information, like your online banking and email.
Believe it or not how you charge your phone in public could also be a potential security risk. Doesn't it just feel like we are being attacked at every angle? When you plug directly into a USB socket this could be a high-speed data link, which means anything can be transmitted over that line. Worst of all, you most likely won't even know that it's happening. It is recommended that if you need to charge your mobile devices, plug them into the USB port of your trusted laptop device or use the adapter that came with your cable and plug directly into an electrical outlet
Last, but not least, have you ever walked into a retail store and received a notification on your phone that contained coupons or asked you to rate your experience? That's why it's so important to disable location services when you don't need them. Along with retailers tracking your moves within their stores, this feature can also drain your battery, you may use cellular data and could pose a security risk due to vulnerability.
Hungry for more information on security awareness? Stay tuned throughout the month of October as we dish out all things cybersecurity. You can also hop over to OUCH! and subscribe to the world's leading, free security awareness newsletter designed for everyone.
Sources: