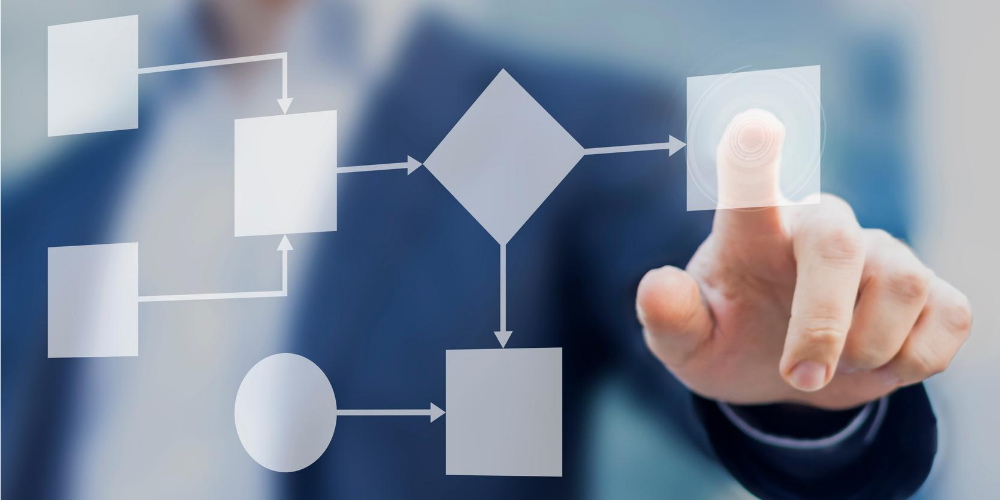 The modern community banker is caught in the crossfires of remaining traditional and being expected to adapt to accommodate a new generation of customers. Let's face it—community bankers are expected to be all things to all people. Many community banks are juggling trying to serve rural customers with no internet access or even an email address, while simultaneously meeting the digital needs of younger and more fast-paced lifestyles.
It's difficult enough as it is for bankers to balance the products and services a bank needs to offer in order to keep up in today's market, but it can be even more so when, as described by Vice President of Jack Henry & Associates, Inc. and President of Jack Henry Banking, Stacey Zengel, "the multitude of disparate departments, systems and protocols that drive banks can be intricately interwoven and inherently inefficient."
Workflows vary from institution to institution. Many, though, "involve the shuffling of paper and manual data entry, passing responsibility back and forth between numerous divisions with a general lack of ownership that creates longer turnaround and service times," says Zengel. We visit with institutions every day that tell us their forms management and workflow processes could use improvement. Here at Teslar Software, we hear of lenders, loan assistants, front line support, and operations teams using shared drives, email, and couriers for submitting for requests or completing various processes within the bank, followed by bar-coding and trailing scanning.
Having so many processes with so many steps is simply not efficient for day-to-day operations. How much time are you spending performing the same menial tasks (filling out repetitive forms, managing email request submittals, and waiting on approvals) over and over again?
No matter their size, every bank has workflows and forms. But how you manage them can make all the difference as you grow. There are really only two options: continue to hire more staff to handle these processes or optimize the process. Zengel refers to the first option as "put[ting] a band aid on the problem while still absorbing an inordinate amount of time and resources."
Here at Teslar, we have created a system that makes workflows as easy as possible. Teslar was created by a team of former bankers and every single facet of the system, every module, was created specifically for the community banker. In fact, every module was designed and fine-tuned by the bankers who use Teslar every day. Our Workflow solution is no exception. We sit with each bank to understand the process and to custom-tailor a workflow that works for their group.
Teslar's powerful workflow engine offers entirely electronic forms and workflows in a single place, and will streamline your processes to allow for a higher level of efficiency and transparency in every area of your organization. Our solution will pull data from your core, automatically route forms based on user answers, and index documents into your imaging software upon approval. In Teslar, everything is integrated. No scanning to imaging or typing in data that is already known.
Let us show you how Teslar Software creates customized workflows that will empower your associates every day!
Sources:
If you liked this article, we suggest:
Refining Your Bank's Loan Review and Special Assets Processes for the Coming Economic Storm
Education and Success in Community Banks